From Dream to
Mortgage Advice Groningen
Honest Mortgage Advice
Are you looking for honest and reliable mortgage advice in Groningen? At Home in Money we take the time for you. Our mortgage advisors are independent and highly skilled.
They have gained a lot of experience over the years. We are convinced that a good consultation does not arise from a one-sided discussion, but from genuine interest.
We are a licensed mortgage advisor and are based in Groningen. In the city and surroundings we have built up an important reputation when it comes to expert and appropriate advice.
By means of a non-binding consultation, we map out your wishes. So that we can then work with you to see how your wishes can actually be realised.
The independent mortgage advisor of Groningen
If you want to take out a mortgage, it is important that you receive good advice about this in advance. We as Financial advisor in Groningen assist you in making choices that involve large sums of money.
Your dream is always central to us and this is our vision: 'i have a dream' - a legendary speech with a powerful message. Dreams give us the inspiration and motivation to ultimately make them come true.
Every day we are inspired by the possibility to realize your dream. Through honest and independent advice, we offer you confidence in the most important choices in your life.
We believe in strength from passion. Passion from which passion and an indomitable energy emerge. Because that leads to the best result. You can enter us Insurance Agency in Groningen We are also the right party for advice on mortgages as a starter, but we are also the right party for advice on mortgages as a progression, entrepreneur or transferee.
Read more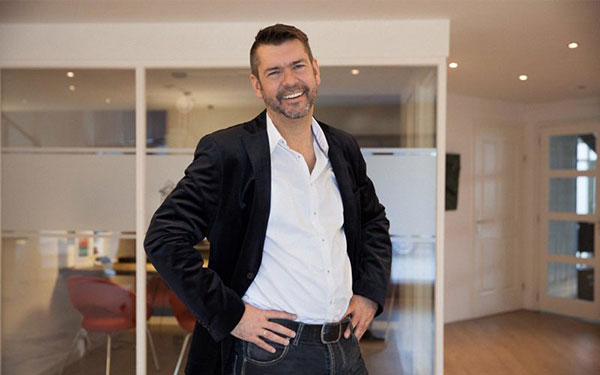 Our Promise
As a down-to-earth mortgage advisor in Groningen, our promise is an important and indispensable element. You'll find that we don't just deal with quick, cold calculations. With us you will not find any dry or one-sided advice.
Because we believe there's another way. We will study you in depth and we will gladly take the time to do so. We are personally driven to do everything in our power to securely and safely secure your financing, mortgage or Assurantiën ...to be arranged.
As a financial advisor, we take you by the hand and make sure that we relieve you of your worries on the road from dream to tangible mortgage advice in Groningen.
. . . the proof - Many have gone before you
" We had a very pleasant and expert first meeting. The follow-up interviews also went well. The consultant responds clearly to the personal situation and takes the time to answer all questions. He has a clear knowledge of the business and has given us good advice and guidance in the process of providing mortgages. We have experienced it as very nice that every time we responded very quickly to our phone calls or mail. Thank you, certainly the best mortgage advice in Groningen".
<i class="fa fa-check" aria-hidden="true"></i>Persoonlijke begeleiding
<i class="fa fa-check" aria-hidden="true"></i>Realistische oplossingen
<i class="fa fa-check" aria-hidden="true"></i>Duidelijk & eerlijk advies